In recognition of International Women's Day on 8th March, I decided to write about 5 women that I admire for their kindness. Of course, there are many more kind women in the world (in my world and the wider world) and this list is just to get the conversation started. I'd love to hear from you about the kind women in your world and the actions that they take.
To be clear – I don't think that kindness is a uniquely feminine trait. There are plenty of kind men too; look out for my list of kind men that I admire later in the year. Nor is kindness somehow weak or fluffy, another reason people sometimes associate it with women – it is strong and powerful, it connects us all.
In no particular order, here are 5 kind women I admire and a little bit about why I think they're so great. The short descriptions I've written about who they are is just to give you a flavour – they are all so much more!
Diane Prince, trombonist, music teacher, my close friend
My lovely friend, Di, is an example to me of kindness when thinking about how to bring out the best in other people and ensure they have a positive experience. As a peripatetic music teacher, she works with children of all ages and abilities. Some are learning a specific instrument and taking their grade exams, some are involved in a school project that they have no choice about.
Either way, Di spends a lot of time thinking about how to encourage and inspire them – sometimes that's about the music, sometimes it's about having a chat with them about how their day is going, sometimes it's about simply recognising what a huge deal it is that they have made it into the room today. I was so delighted that Di's brilliance was recently recognised when she was a finalist for the national Music and Drama Education Awards 2023.
Leah Williamson, England Lionesses football captain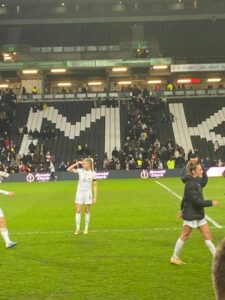 Leah doesn't just play football, she speaks up about other things that matter in wider communities too. When explaining at a press conference why the Lionesses would wear the LGBTQ+ OneLove armband at the Arnold Clark Cup, she said
"We're a squad that promotes inclusivity and equality… We're not just impacting football, we're trying to have a positive impact on society."
For me, this gets to the heart of why I think Leah demonstrates kindness. She is a role model for considering the impact of her actions on others and is very aware of what that means. As the mother of a 15-year-old football playing, Lionesses-adoring daughter, I really appreciate how the whole team's actions impact her sense of the woman she wants to be. As well as the passes she wants to make on the pitch!
Special bonus mention: Lotte Wubben-Moy, Lioness and Arsenal Women footballer
As well as embodying what I've described above, I loved a specific example of her kindness which took place when an Arsenal match was cancelled last minute due to a frozen pitch. She put some money behind the bar in a pub near the ground, so that fans could have a drink on her as recognition for their dedication to travelling support. She again showed empathy for what a situation was like for other people. Her tweet explaining what she'd done really made me smile.
Susan Drayton, Admiral Nurse and Deputy Director at Dementia UK
Last year I did some work for the charity Dementia UK, helping them to develop their approach to internal communications as their organisation grows. Susan was one of the people I interviewed as part of that work. During the conversation I mentioned that my Dad has a condition called MCI, a cognitive impairment in a similar vein to dementia..
After we had finished the interview – and completely unprompted – Susan went out of her way to talk to me about Dad and give me really helpful information and reassurance for my whole family. She followed this up with an email. Her manner was so gentle and so kind, I was really touched. Another example of someone using empathy to identify a way to help and make a positive difference.
Lady Gaga, international music star, charity founder, human rights campaigner
It takes a certain sort of person to use their own experiences to help young people improve their mental health and create a kinder world. Particularly when those experiences have been challenging and traumatic. But that's what Lady Gaga did when she co-founded the Born This Way Foundation with her mother. The Foundation runs programs and initiatives that demonstrate the power of kindness to impact well-being and eliminate the stigma surrounding mental health.
She also uses her high profile and voice to speak up on a diverse range of subjects, from climate activism to HIV/AIDS education, Black Lives Matter and LGBTQ+ rights worldwide. Another great example of behaving as a role model for others.
Akua Opong, STEM ambassador, mentor, volunteer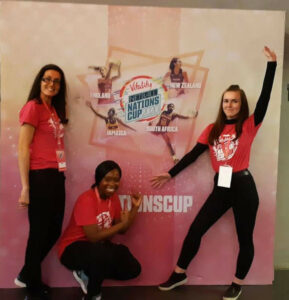 Every time I see Akua posting on LinkedIn, I'm blown away by the number of things she gets involved in to support and lift up other people. Whether she is acting as a mentor for women in STEM careers, promoting content from less-often heard voices or volunteering at a sports event, she is always thinking about how she can make a positive difference to others. She even recently took part in a fire walk with colleagues to raise money for charity! Most of all I love her enthusiasm for using her skills and beliefs about the world in a positive way.
She's also great at recognising the things that other people do to be kind. When we asked for nominations for Kindness Superheroes to celebrate through Time for Kindness, Akua told us about all sorts of wonderful people.
There are so many more women I could have added to this list! Please let me know about the women that you admire for their kindness.